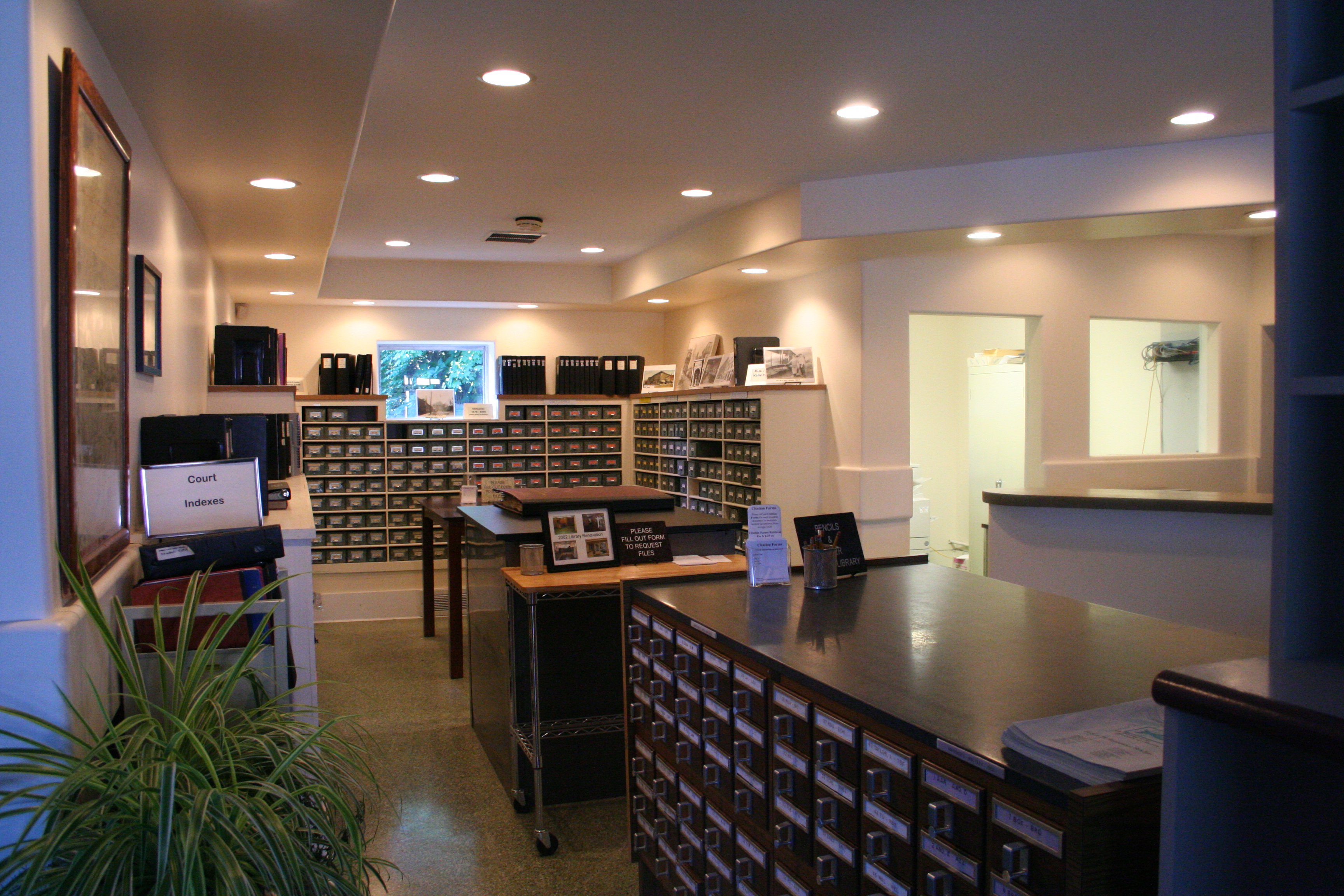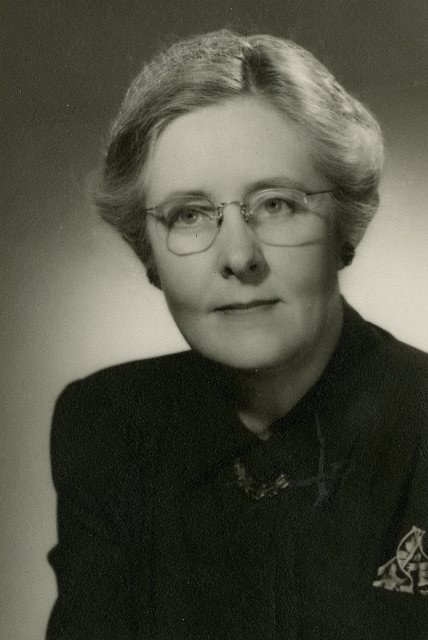 Alameda McCollough Research Library
1001 South Street, Lafayette, IN 47901
Alameda McCollough was a long time TCHA curator and county historian. Her ancestors were early residents of Tippecanoe County. Alameda was passionate about genealogy and was instrumental in establishing the first genealogical record collections and indexes housed at TCHA.
LIBRARY OPEN HOURS:
Thursdays: 1:00 pm to 5:00 pm
Fridays: 10:00 am to 4:00 pm
CLOSED: Christmas (December 21- 29)
Off-site research available by contacting TCHA staff at  765-476-8411 ext. 2 or email library@tippecanoehistory.org
Admission:
$2.00 per researcher
Free entry to TCHA Members
Off site research fees will vary. Contact library staff for details.
Contact us about group research rates.
The Library Collection
The non- circulating library collection includes books, vertical files, court books, microfilm, CD-ROMs, and has patron access to the Internet. The subject collection of books and materials focus on Tippecanoe County history. Other materials include family history, general state history, and reference materials on antiques and subjects that support the mission of the Association. A significant collection of books and materials on Native American and early trading in the area, especially the history of Fort Ouiatenon, add to the broad scope of materials included in the collection.
An extensive collection of materials for use in Tippecanoe County genealogical research is maintained and collected in the Library. Staff and volunteers have compiled surname files for families who lived in the county. The library has an extensive collection of books that have been written by individuals detailing family history. Materials such as cemetery records, WPA indices, census records and indices, obituary notices from the local newspaper, marriage, estate and probate records are all available.
Records and books that were once part of the county courthouse collection have also been amassed in the Library. Marriage applications and marriage records, probate and estate files and books, naturalization records, and mortgage books are all available for searching. Specialized papers such as guardianship books, funeral home records, Civil War enlistment data, and death record indices have also been collected. All of these materials have been indexed and arranged for use by the researcher.
Before visiting the library, please read our reference and research policy.
Fee-based Research
TCHA is a private not-for-profit organization that collects, maintains and makes available to the public a wealth of information about the people who lived in Tippecanoe County and local businesses.
Researchers who are not able to visit the library or archives to research in person may request research by filling out the RESEARCH REQUEST FORM and submitting it via mail or email. Library research assistance is provided by Staff and Library volunteers, and requests are completed in the order they are received. Please allow up to 2 weeks for staff to fulfill your request.
$10.00 required for first 30 minutes, payable in advance and non- refundable. There is no guarantee that we will find the requested information. Please include your complete mailing address, phone number or email with your payment.
$20.00 for each additional hour of research required, which includes service time for scanning or photocopying requested material. Photocopy fees apply, plus postage ($5.00 minimum postage/ handling fee).
Photocopies:
$0.50 per page. For digital copies of photographs, see the TCHA License Agreement form.
Additional indexes available from the Tippecanoe County Area Genealogical Society (TIPCOA). For more information about TIPCOA, visit their website.