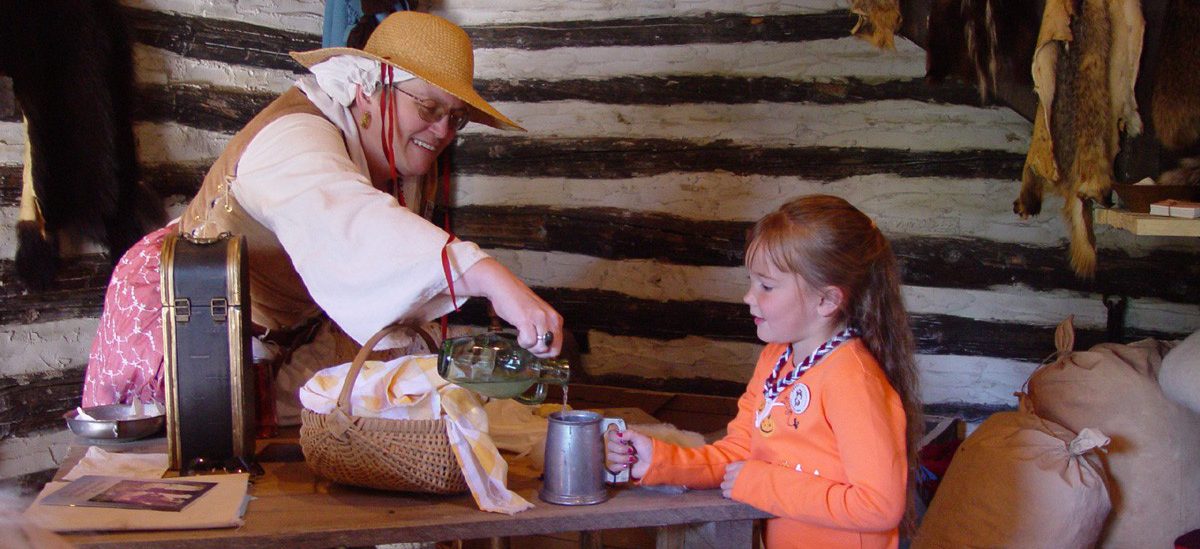 3129 South River Road, West Lafayette, Indiana 47906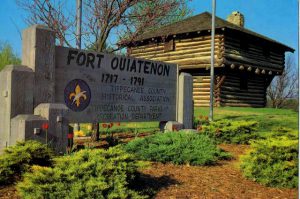 In 1928, a local physician, Dr. Richard B. Wetherill, acquired the land around what was believed to be the site of an early French trading post known as the Fort Ouiatenon (1717-1791). In 1930, he built a 452 sq. ft. replica of a fort on this land. These grounds, now Historic Fort Ouiatenon Park, are located approximately 3 miles southwest of West Lafayette on South River Road.
The Fort Ouiatenon Blockhouse Museum is open on select weekends and is programmed by the Tippecanoe County Historical Association. School programs at the Blockhouse Museum are also available. Fort Ouiatenon Historic Park is owned and maintained by the Tippecanoe County Park and Recreation Department.